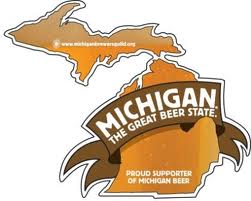 EXPERIENCE TRAVERSE CITY'S HOTTEST BREWERIES
Kayak Brewery Tours has the ability to set up tours with the quest of the perfect craft beer in mind.  We know the area, we know the brews and would love to pass the knowledge on to you. Let us know what you need to make you and your party feel more comfortable.
Give us a call to find out more or book your adventure online today.
When:  Daily 10:30am, 11:00am, 11:30am, 12:00pm, 3:30pm, 4:00pm, 4:30pm, 5:00pm – Some times only available on Saturdays
Party size:  2-24 Adults
Difficulty:  Easy
Cost:  Starting @ $72 (Bike & Kayak rental included)
Ages:  21 and up
Duration:  ~ 4 hours
Distance:  3-4 miles (1.5-2 Miles Paddle – 1.5-2 Miles bike on TART trail)
Begins and ends at: KBB Lounge @ 436 West Front St, Traverse City, MI 49684
Guided:  Guided
What to bring: $$ for libations, ID, Clothing, and footwear appropriate for paddling and peddling. Your feet will get wet!
Tour Check-in at KBB Lounge- 436 West Front St, Traverse City, MI 49684: 3:00pm
Please read our FAQ's for more details.
Sample KaBrew Trip Schedule
* The above schedule is a sample tour, we also have 4 other potential breweries.
Please arrive at the KBB Lounge for check in 30 minutes prior to your tour.
Choose your start time below and kayak type below! The single holds 1 person the double holds 2 people.